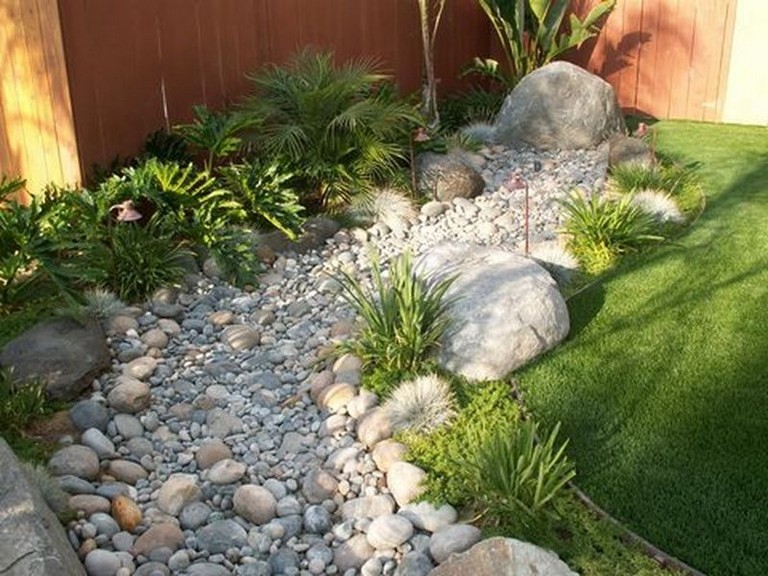 Being a garden developer, among the primary issues I need to tackle with my customers is water flow/run-off problems; this involves erosion problems, water accumulation/drainage difficulties, water flowing too close to structures, etc.. Water flow problems have to be solved first because it directly impacts the altitude and set of the landscape. Regrettably, I often see it failed, particularly in brand new home structure.
1 method to solve water leak problems is to create a dry creek bed. Dry creek beds may divert water, help prevent erosion and solve drainage problems. Not only are they practical but they've become a bit of a desireable hardscape accession, being very appealing in their own right. A number of my customers have installed them for aesthetic reasons; including beautiful arrangement with natural stone.
So depending on your goal for constructing the dry creek bed, aesthetic or functional just, the approaches will fluctuate slightly. When it's functional, we will need to check out the quantity of water leak (or is it only for water accumulation), the origin of the water and at which we would like to steer the water. If we're building for aesthetic intent only, we've got a little more creative freedom.
image source : pinterest.com